By building a global peer-to-peer network, Mycro connects people who need simple job support with people who are looking for some extra money in real time.
It's more than just an idea. We recently launched our working MVP on TestNet. Through our user-friendly platform, users can offer or apply for any short-term job, ranging from home, delivery, virtual, and skilled services. Using intelligent and self-learning algorithms known from dating platforms, Mycro matches these jobs in real-time with the right jobber. The job will simply get done.
The Mycro token (MYO), the fuel in our ecosystem, will enable a trustless transaction through decentralized escrow payments and rewards users for creating one another's reputation and advertising the platform.
Mycro plans through its upcoming token sale is to raise $14,000,000 by offering 66,000,000 Mycro tokens. Funds raised will be used to develop the Mycro protocol, the Mycro mobile application (iOS/Android) and to create rich-liquid markets for services supply and demand through our global go-to-market roll-out strategy. This will result in a strong demand for token liquidity for the whole ecosystem.
Mycro is the ultimate solution to give people back control of their time while at the same allowing everyone in the real world to benefit from blockchain and cryptocurrency. The ERC-20-based token is supported by the $200bn worldwide value of human services. The token can be converted on the platform into real services. Access to jobs is only possible via MYO and providers a constant demand for the token and a source of revenue for the platform. By integrating Fiat payment gateways, Mycro aims to become a legitimate Fiat gateway to cryptocurrency that improves the overall ecosystem and accelerates mainstream adoption.
Vision
Time connects us all irrespective of our origin or social rank. Time is limited. Time is finite. We cannot retrieve or prolong time. In today's world, our time is mostly controlled externally. Time is controlled by our jobs, our customers, our social obligations.
We believe that every person in this world has the right to be in control of their own time. Implementing this right is our vision.
Therefore, we aim to create an equilibrium between time and money. We are establishing a global and decentralized peer-to-peer network for simple jobs. People around the world will be able to choose on their own what they do, when and for whom they work, and what their time is worth.
Our mission is to give every person access to this opportunity no matter whether they come from a village in Vietnam, the outskirts of Berlin, or downtown Manhattan.
Problems
Have you ever noticed that these two concepts always go somewhere nearby. Very often you can meet people who have a lot of money, but little free time. I think that each of us is surrounded by at least one such person there. He seems to be happy to spend his earned money, but, unfortunately, he cannot fully devote time to his family, children, wife. Thus leaving some negative remnants to the soul.
But in life there is often a different situation where a person seems to have a lot of free time, and he can spend more time with his family, but he does not have adequate financial earnings. Thus a vicious circle is formed. But I wanted to escape from this vicious? And I already have the answer to this question. MyCro Rather, there is a proposal from a cool team, whose project aims to solve the problem.
Why we need Mycro Platform?
Today, in the world rich peoples do not have enough to do work like cleaning house, cloth, garden and some others. But some peoples have too much time to waste on leisure activities so Mycro platform will help out users who are willing to do part time job to grow their life standard. Some peoples like business man do not have a time to give their family or to enjoy life so the people who have not time will purchase their time via this platform.
How to use the Mycro Token (MYO)
Job shopping
Use Mycro Token (MYO) to achieve a better position in the job provider's dashboard. This allows you to determine the amount of your fee yourself. We call it job shopping.
Currency
It is planned that you can use Mycro tokens (MYO) to pay for jobs - in a reliable and secure way using an escrow smart contract. (planned)
Rewarding
Recieve MYO from the community reward pool for good ratings after successful jobs and building up the Mycro community - controlled by a smart contract.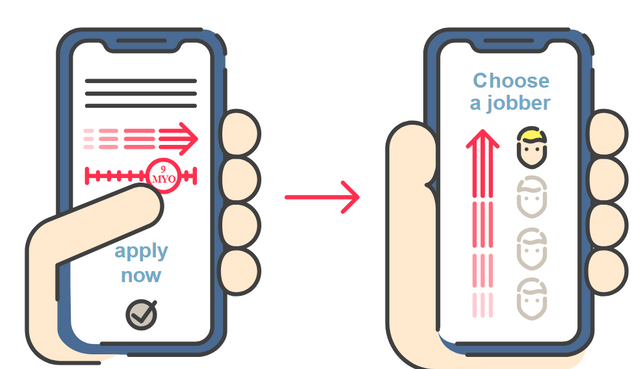 Token Information
Symbol: MYO
Softcap: € 3,500,000
Hardcap: € 14,000,000
Token supply: 100,000,000 MYO
Private sale: 26,000,000 MYO
Main sale: 40,000,000 MYO
Blockchain specs: ERC20 Token
Participation method: ETH*
Start ICO: Q4/2018
MyCro At the end of my review I want to point out a very interesting concept and idea of ​​the project. I think that for many it will be very interesting, because in fact you will be able to communicate directly with people who can entrust the execution of a particular job. If you do not contact third parties at the time of payment and at the time of confirmation of the operation. The platform is really made in the simplest interface to work with it could absolutely any, different technical training.
If we talk about the project in more detail, I still recommend that you study the micro in more detail. To do this, at the end of the article I attach all the necessary links, thanks to which you will receive all the necessary, official information about this project.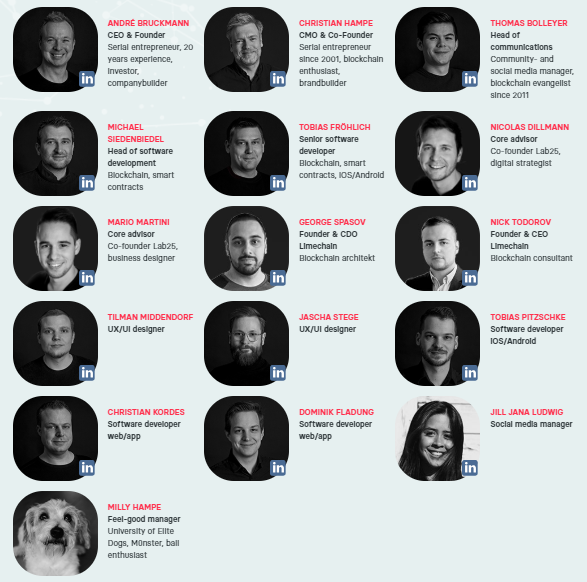 My Bitcointalk Username : indopool
Share This :